Calling all Environmentalists who care about the 
health of our planet and the future of our species! 
Are you struggling to find your place in the sustainability field, looking for jobs that align with your values so you don't have to compromise your soul's desires? 

Are you scared to use your voice for good because you feel less intelligent, shy, or have imposter syndrome around more educated people in the field?

Do you have an idea that just might make a difference in the world but don't know where or how to start?

Have you simultaneously been feeling depressed or anxious about global affairs while also having passionate bursts of energy to change the status quo? 

Do you show up at rallies, marches and conferences excited to be with like minded people but also impatient that change isn't happening fast enough?
If you've had any of these feelings accompanied by fear, self doubt, lack of confidence
and general overwhelm then I'm glad you're here, because I used to feel all that too!
A long time ago I started saying, "I believe in sustainable happiness because it's hard to save the world on a bad day" and people just didn't get what I meant. Luckily, things have changed so much in the past 15 years!
Because we have a consciousness rising on the planet for the first time in thousands of years, not based on any one god or religion, people are waking up to their own consciousness and seeing their connection with the world around them. 
We are at a major turning point in history, and your existence at this time is no mistake my friend. 
With the environmental and sustainability passions you hold up high, you were born to be part of the change that will help heal our planet and create an entirely new paradigm for an entirely new earth.
You are a big deal!
We need you to live out your dreams for a more sustainable planet, and there is no more time to waste.
Here's how we can make that happen…
Consciousness
Being aware of ourselves in this world and how we act and react to each moment in life.
Connection
Strengthening our bonds to self, nature, and all beings on the planet.
Consumption
Getting connected and living consciously, automatically brings mindfulness to our consumption style and habits.
Communication
Going beyond ourselves to contribute our voices to those who cannot speak for their sustainable future.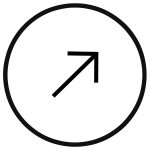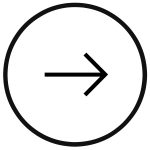 The Sustainability Theorem is a program that will help you:
Outline your story to do two things: identify your limiting beliefs and blocks that are holding you back from achieving your dreams and craft your story that explains your WHY to help you connect with others to achieve change.
Once we identify your limiting beliefs, you have access to powerful reprogramming meditations that will literally change the structure of your brain to support the authentic person you came here to be and make a difference in the world.
Learn what your intuition sounds like and begin trusting it to guide you through life's difficult and fun phases so you can be your own best friend, therapist, coach and guide along your journey. The confidence you gain to make the right decisions for you and the planet will skyrocket your dreams and goals.
Understand and change the areas of life that are holding you back from living more sustainably and having others see you as a sustainability leader that you were born to be.
Speak up and out about the issues you care about, with public speaking strategies and methods to overcome fears of being seen, people calling you stupid or crazy, and banishing once and for all that limiting feeling of caring what others think of you. Your authentic communication style will outshine and dull any climate naysayers or defenders of 'business as usual'.
Launch that world changing project, sustainable business idea, or prepare you for a job change that is meaningful and makes a mark in the world and thus a difference for the future health of our planet.
Or maybe you know you're meant for something big to help save the planet, but you're lacking clarity on exactly what it is, we'll find it together, ensuring your authenticity is harnessed and used to make that special gift that only you can give, become a reality!
Here's what's waiting for you inside the program:
Lifetime access to weekly group calls: inspiring each other, sharing wins and falls, teaching and supporting our good work.


Lifetime access to the always evolving (just like sustainability) online Sustainability Theorem School.

Reprogramming Meditation Library using neuroscience to rewire your brain and support the person you came here to be.

Video tutorials outlining the various components of the Theorem and how they can help you on your mission.

Breakdown of the levels of consciousness to activate brain rewiring and healing even while you sleep.

Outline of the developmental stages from 0-12 years old and the unmet needs you had, to understand the root of your limitations and remove them for good.

Guidance on finding and trusting your intuition so you can count on yourself for the best answers to the hardest questions.

Science based strategies to live a more sustainable lifestyle and empower your mission. Including the brain gut connection for greater happiness and clarity of mind, removing toxins from your life to support a healthy parasympathetic nervous system and the healing aspects of nature to self soothe and feel powerful.

Best practices for public speaking in your own authentic voice to rise above the noise, standout in a crowd and control your nerves.

The Power of Story methodology to crafting and presenting your unique story to inspire others and connect with important people who will help you on your mission: pitching your idea, grant applications, business plans, or community buy-in.

Neuroscience strategies to overcome shameful aspects of self that are holding you back from being the change you wish to see in the world.