I know what it's like to have a pretty nice life with a successful career, a home and freedom to travel, but still feel unfulfilled. Reaching for food and stuff to feel better. Then feeling bad for consuming cause, well, climate change, plastic pollution and suffering animals.
Should I join the #birthstrike movement and opt out on kids?
Are we supposed to choose non organic or the plastic wrapped organic produce?! 
Why is my face cream toxic?
It can get overwhelming and all we want to do is enjoy life and feel successful.
That's why after 22 years working and studying in the environmental field, while simultaneously trying to figure myself out, I created the Sustainability Theorem for individuals to learn a sustainable lifestyle that's good for the planet and an empowered happy life that's good for you!
Consciousness
Being aware of ourselves in this world and how we act and react to each moment in life.
Connection
Strengthening our bonds to self, nature, and all beings on the planet.
Consumption
Getting connected and living consciously, automatically brings mindfulness to our consumption style and habits.
Communication
Going beyond ourselves to contribute our voices to those who cannot speak for their sustainable future.
SUSTAINABILITY CHECKUP
 1 hour.
$166 USD
To loosen the grip of consumption to fill the void, we'll learn how your brain works and how to activate your intuition to answer life's big questions: who am I, what's my purpose, how can I feel fulfilled. Simple prescriptions will get you on your path to feeling: whole, fulfilled, capable of self soothing and living lighter on the planet. Your work will be to transform from the inside, to see results on the outside.
GOALS
1. Find relief in neurological rewiring meditations and listening to your intuition. BIG DEAL!
2. With consistent practice, finances, relations and waste will begin changing, to reflect your authenticity and power.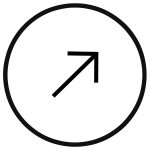 SUSTAINABILITY STARTER KIT
Two 1hr sessions.
$333 USD
With all the benefits of the Checkup, the Starter Kit takes you further, into your strategy for Consumption. How can we offload the chaos that comes with buying and caring for stuff? With many ways to reduce environmental impact from the home: power and water saving strategies, toxins in your food, hygiene and cleaning products, and finding your true style to avoid fast fashion pitfalls etc., we'll find methods that work for you. Making these moves won't just save you money and reduce your environmental impact, but also bring greater physical, emotional and mental health into your life.
GOALS
1. Inventory stuff in the home and money spent for power and water bills.
2. Look for common household toxins to avoid.
3. Try DIY recipes for essential beauty products and everyday home cleaners.
4. Create strategies to reduce stuff, and money spent on bills.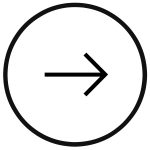 SUSTAINABILITY MAKEOVER
1/2 hr weekly x 3 months accompanied with online school.
$1000 USD or $333 USD monthly
After working through the foundations of the Theorem: consciousness, connection and consumption, we'll explore your hearts calling to help. Your suffering is often the result of others suffering, whether it's ecosystems, species or specific demographics in society. Relief is necessary to avoid burnout. Learning strategies to express yourself authentically and with purpose can bring greater meaning to life, but also special connections with others and affect change for the issues you care about. After training your brain to work for you like a tiny cheerleader or personal assistant always at your side, and connect with your intuition that has the guidance you need to keep you safe and having fun, we'll explore what it means for you to speak up and out about your passions for the planet. You'll practice sharing your ideas, thoughts and vision with the world to make impact wherever you go, big or small, it all counts.
GOALS
1. Align values with issues.
2. Practice various strategies for sharing your voice.
3. Practice communication with compassion.
4. Understand purpose independent of outcome.
Sign up for a 30 min consult or book a session.